Pioneering research helps more rectal cancer patients avoid invasive surgery
A new study at The Royal Marsden aims to give more patients the chance to avoid having surgery and a permanent stoma, and could help clinicians further personalise treatment in the future.
Around 2,000 rectal cancer patients are treated with chemotherapy, radiotherapy and surgery in the UK each year. Of these, around 20% will completely respond to non-invasive treatments – chemotherapy and radiotherapy alone.
Dr Diana Tait, a Consultant Clinical Oncologist at The Royal Marsden, pioneered the groundbreaking Deferral of Surgery study. It offers patients who completely respond to chemotherapy and radiotherapy a chance to avoid surgery, which leaves them with a permanent stoma. This is an opening in the tummy where part of the bowel has been diverted. Stool is then collected into a disposable bag that is worn over the stoma.
Through this study, researchers developed a framework of close monitoring for some rectal cancer patients, which can mean living without a stoma forever or for longer. This approach is now taken in centres across the UK.
Taking it one step further with genomic testing
Dr Irene Chong, Clinical Oncology Consultant at The Royal Marsden, is now building on this work by exploring how to genetically identify patients that are likely to benefit from non-invasive treatment. This is through genomic testing – a form of genetic testing that looks at all of an individual's genes rather than a specific group.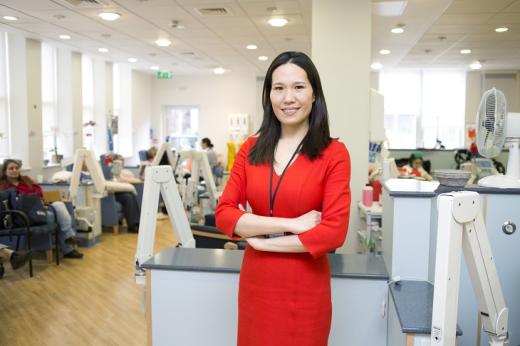 The research could also identify those patients who are unlikely to respond to radiotherapy. This may spare patients unnecessary side effects, or help clinicians identify drugs that can be used in combination with radiotherapy to enhance a response.
"This is a really important study for our patients."
"Having a stoma bag can significantly impact a patient's quality of life. So having a system of close monitoring for some rectal cancer patients can allow them to live without a stoma, for longer" says Dr Chong. "In addition, by finding out why some patients respond well to non-invasive treatment and others do not, we can adapt the way in which we approach a patient's treatment."
Dr Chong's work is being funded by Red Trouser Day and The Syncona Foundation through The Royal Marsden Cancer Charity.
Richard's treatment for rectal cancer
Richard McGinley, 43, from North London was diagnosed with rectal cancer in August 2021 after noticing blood in his stool and experiencing fatigue. He was initially told that he may need extensive surgery and a permanent double stoma.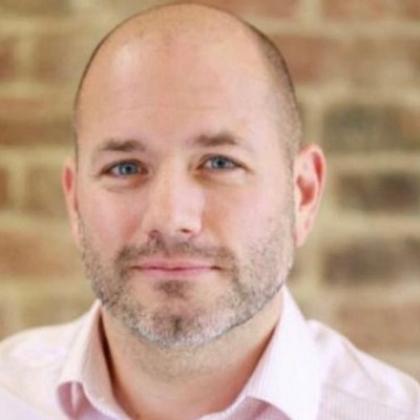 However, after his treatment was discussed by experts from across The Royal Marsden's Gastroenterology (GI) Unit, he was referred to Dr Chong and treated with chemotherapy and radiotherapy alone. He has now been able to return to work.
Richard said: "For me, it's been an incredibly positive journey. I'm fortunate that there have been different options each step of the way, even when it looked like I would need extensive surgery. Thanks to the research, I have been able to avoid living with a permanent double stoma. My treatment was as effective as it could be."
Your support helps us fund innovative research.
The Royal Marsden Cancer Charity is the largest charitable funder of research at The Royal Marsden.  
Thanks to our supporters we are able to fund pioneering clinical trials, state of the art equipment and purpose-built facilities.
Discover more about ways you can support us.
Discover more inspiring stories like this on our blog.