Ralph Lauren's Pink Pony Campaign success
Ralph Lauren's annual Pink Pony Campaign returned this October and The Royal Marsden Cancer Charity was delighted to be involved, continuing our longstanding partnership with the company.
Established in 2000, Pink Pony is Ralph Lauren's global cancer fundraising and awareness-raising initiative. Taking place each October, Pink Pony Month sees Ralph Lauren employees and customers come together to make a difference for cancer patients around the globe. The Royal Marsden Cancer Charity is proud to be Ralph Lauren's longstanding beneficiary in the UK. 
During October, Ralph Lauren generously supported the Charity through a range of exciting fundraising activities – from encouraging customers to donate at till points in store to bringing hundreds of employees together for the Pink Pony Walk.
Here, we look back on some key moments in the month during which Ralph Lauren employees heard about the difference their support is making.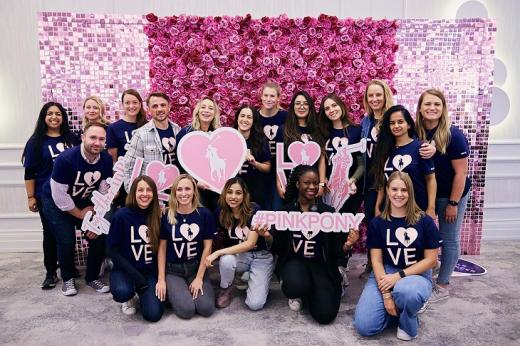 Kicking off Pink Pony Month 
For the first time since 2019, we were excited to join Ralph Lauren staff in person for conversations in their offices and stores. We were lucky to be joined by an inspirational patient speaker, Fran Whitfield, who shared her experience of being treated for breast cancer at The Royal Marsden. Fran, 28, said: 
When I was first diagnosed with breast cancer in 2020, I was given a life expectancy of two years, but I refused to accept that I would only live until I was 27. Cancer does not discriminate against age or lifestyle, but I wanted to do everything I could do to fight it.

I was referred to The Royal Marsden and introduced to Professor Ian Smith, who restored all the hope I needed. This was the first time I'd heard the 'cure' word mentioned. I suddenly felt safe and no longer alone. I dreamed of the day I would get a clear scan, but never thought it would come so soon. In September, just a year after coming to The Royal Marsden for treatment, I was given the news that I was in remission. My scans showed no evidence of disease.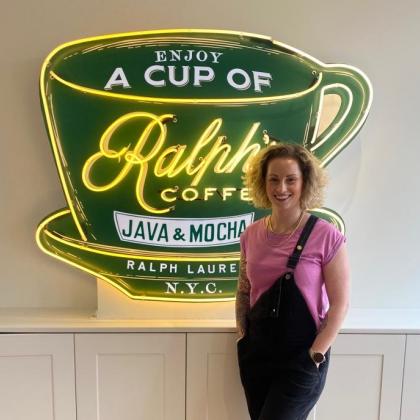 I've just celebrated my 28th birthday and marked one year of being cancer free so being able to share my story with the Ralph Lauren teams at this time seems more poignant than ever. I'm delighted to have had the opportunity to support Pink Pony month and speak to the Ralph Lauren teams in person about how important their support is for patients like myself who have directly benefitted from their fundraising. Thank you Ralph Lauren for everything you do, your support really does make a huge difference.
Inspiring talks for employees 
Following this inspiring start to Pink Pony Month, the Ralph Lauren team took part in a range of fundraising events throughout October, including auctions, bake sales and the Royal Parks Half Marathon. 
A key moment during the month was a virtual event which brought employees from across multiple offices and stores together. We were honoured that Royal Marsden patient Emma Campbell spoke at this event, sharing her experience alongside her consultant, Professor Stephen Johnston, Head of the Breast Unit at The Royal Marsden.  
Emma, a longstanding supporter of the Charity, said: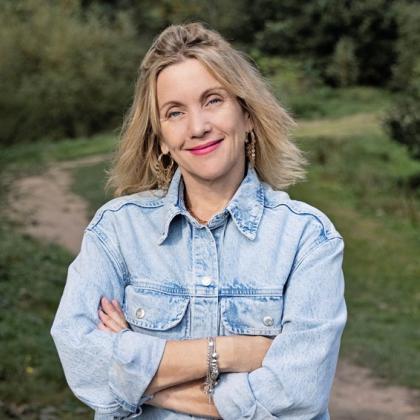 I was referred to The Royal Marsden in 2015 and, at first, the thought of walking up those foreboding steps as a patient felt terrifying. My new status as a stage four cancer patient had just been confirmed.

Over the years, I've gone from being a terrified Royal Marsden patient to a very, very proud one, even running the virtual London Marathon back in 2020 with my special friend, the late Dame Deborah James, to support The Royal Marsden Cancer Charity as a way of saying thank you.
I am at the hospital every three weeks now for treatment where I receive targeted chemotherapy. The care and kindness I receive at The Royal Marsden is humbling and it's clear to see the passion and commitment that drives every consultant, nurse, surgeon and beyond.

Life with cancer is fragile and uncertain but, 12 years on from my initial breast cancer diagnosis, I feel incredibly lucky to still be here. Having the opportunity to share my experiences with the Ralph Lauren teams and highlight how important their support is for patients like myself has been incredible. Thank you to everyone at Ralph Lauren for supporting The Royal Marsden Cancer Charity; your fundraising and donations are invaluable.
Wrapping up this year's campaign 
In the final week of October, Royal Marsden patient Laura Parker joined store teams from across the UK in the last of our virtual events, where she shared her own cancer journey. Laura, who was treated for cervical cancer at The Royal Marsden 12 years ago, spoke passionately about what the hospital and Charity mean to her. Laura said: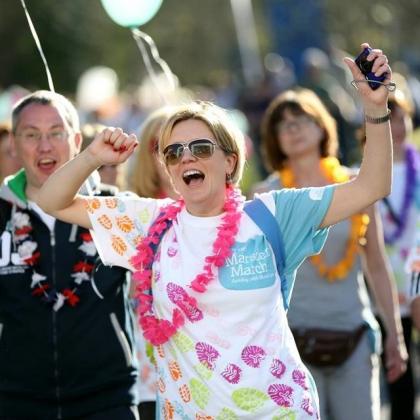 Nobody wants cancer but there is no better place to be treated - The Royal Marsden is truly world class. I'm so proud to support The Royal Marsden Cancer Charity, sharing my story is the least I can do to say thank you. For me, taking part in their fundraising events and speaking with the Ralph Lauren team helps to support the hospital's fantastic research work and treatment and I'm just so grateful to still be here to have this opportunity.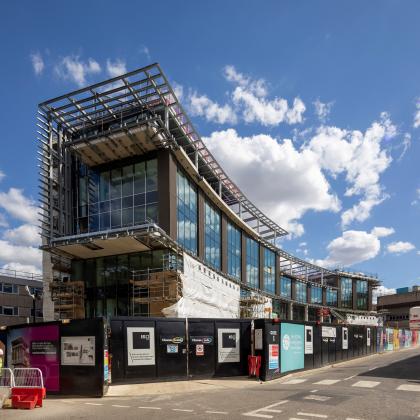 Helping to build the Oak Cancer Centre 
Since 2019, Ralph Lauren's Pink Pony initiative has contributed to its pledge to help fund the Ralph Lauren Research Wing in our new Oak Cancer Centre. Building works are now almost complete, with the centre due to open in 2023.
We're so grateful to Ralph Lauren for its support in helping to make the centre a reality. 
Discover more inspiring stories on our blog