Why we march- Reija
Reija, a primary school teacher from Battersea, was diagnosed with womb cancer last spring, aged 42.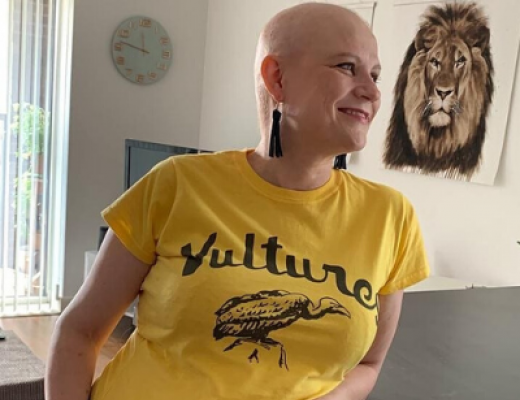 "I'd noticed some changes to my periods last year, they'd become a lot heavier and painful, and I also started getting lower back pain. I was also feeling tired all the time but I didn't know these were all symptoms of womb cancer.
I went to see my GP who referred me to a gynaecologist for further investigation. There were abnormalities which showed up on my ultrasound and following biopsy results, I received a diagnosis of stage 3 womb cancer. Eventually, after a surgery at another hospital, I was referred to The Royal Marsden where I commenced 7 months of treatment."
Reija's most recent scan results have shown no evidence of disease and she's taking part in The Banham Marsden March to say thank you to the team who treated her for the excellent care she received.
Taking part in The Banham Marsden March
"I had such amazing doctors and nurses at The Royal Marsden that when I heard about The Banham Marsden March I was keen to take part to give something back and say thank you for all the care and treatment I received.
What really struck me is how thorough everything was at The Royal Marsden. I had problems with my platelet levels and they sent me for further investigation and genetic tests. I'm quite young to be diagnosed with this type of cancer and the genetic tests they did showed that I've got Lynch Syndrome, which puts you at risk of certain cancers including womb cancer.
The care I had was amazing and the teams did everything they could to ensure I had the best possible treatment. All the staff were lovely, so nice, upbeat and positive, and they all went out of their way to make you feel as comfortable as you could possibly be – I can't praise them enough.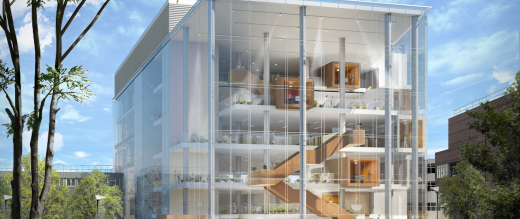 I'm from Finland and all my family are still over there, they've been to visit me quite a few times since my diagnosis and my sister will be flying over in May specially to join my team at The Banham Marsden March! I couldn't have got through the last year without such a strong support network of family and friends."
Oak Cancer Centre Appeal
Funds raised from this year's Banham Marsden March will go towards building the Oak Cancer Centre, a brand new, state-of-the-art facility in Sutton. Read more about the Oak Cancer Centre.