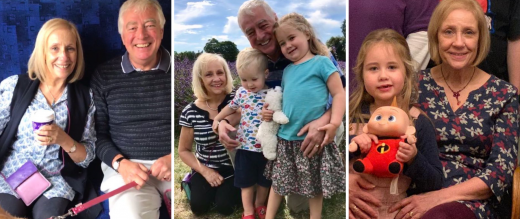 Why we March- Christine's Story
63 year-old Christine underwent robotic surgery at The Royal Marsden. The Banham Marsden March will mark one year on from her operation.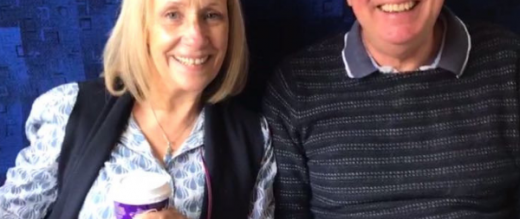 Christine (left) was diagnosed in September 2017 with colorectal cancer. It was locally advanced which meant it was also attached to the surrounding tissue in her womb. She didn't have a lot of symptoms early, however after experiencing some pain and weight loss she was referred to her local hospital for tests. After her diagnosis she was referred to The Royal Marsden.
Christine underwent a robotic anterior resection (removal of part of the colon) and a robotic hysterectomy, at the same time. The Banham Marsden March will mark one year on from her operation.
What are you doing to prepare for the march?
"We're doing the March with my whole family, and they've been keeping active. My husband Keith and I walk our dog Ruby every day, and once a week make sure we do a longer route.
My daughter-in-law Sarah does fitness classes, and has been walking with our Grandchildren to and from school every day. When we see them at the weekends we've been trying to walk the longer route to the park.
Our son Anthony has been really trying to get fit, he's doing cardio workouts and has gone alcohol free for a year. Our other son is a football coach, him and his partner have been getting more active."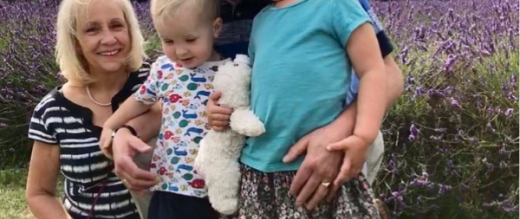 Are you doing anything special to fundraise?
Anthony's getting sponsored to give up alcohol for the year. Sarah and I love making our own cards so we hosted a card-making session and a coffee morning. We've raised nearly £600 just through that, so we're looking to do another one. We've also been making and selling cakes. My son's partner Bex has been trying to drum up sponsorship through her work with posters.
What are you looking forward to on the day and why did you sign up?
I think it will be a good thing for us to do as a family – they all supported me so much through my cancer journey. It's a way we can all give back to The Royal Marsden – not just for the work they do every day, but also to help fund research and new treatments. I really benefited from having the robotics so want to make sure other patients can do too. The Grandchildren are really looking forward to it – they know that Nana is better now and that's really important to them.