World-leading treatment and care
At The Royal Marsden we want to provide personalised treatment and care for a patient's cancer, but also support their emotional and physical wellbeing throughout their treatment.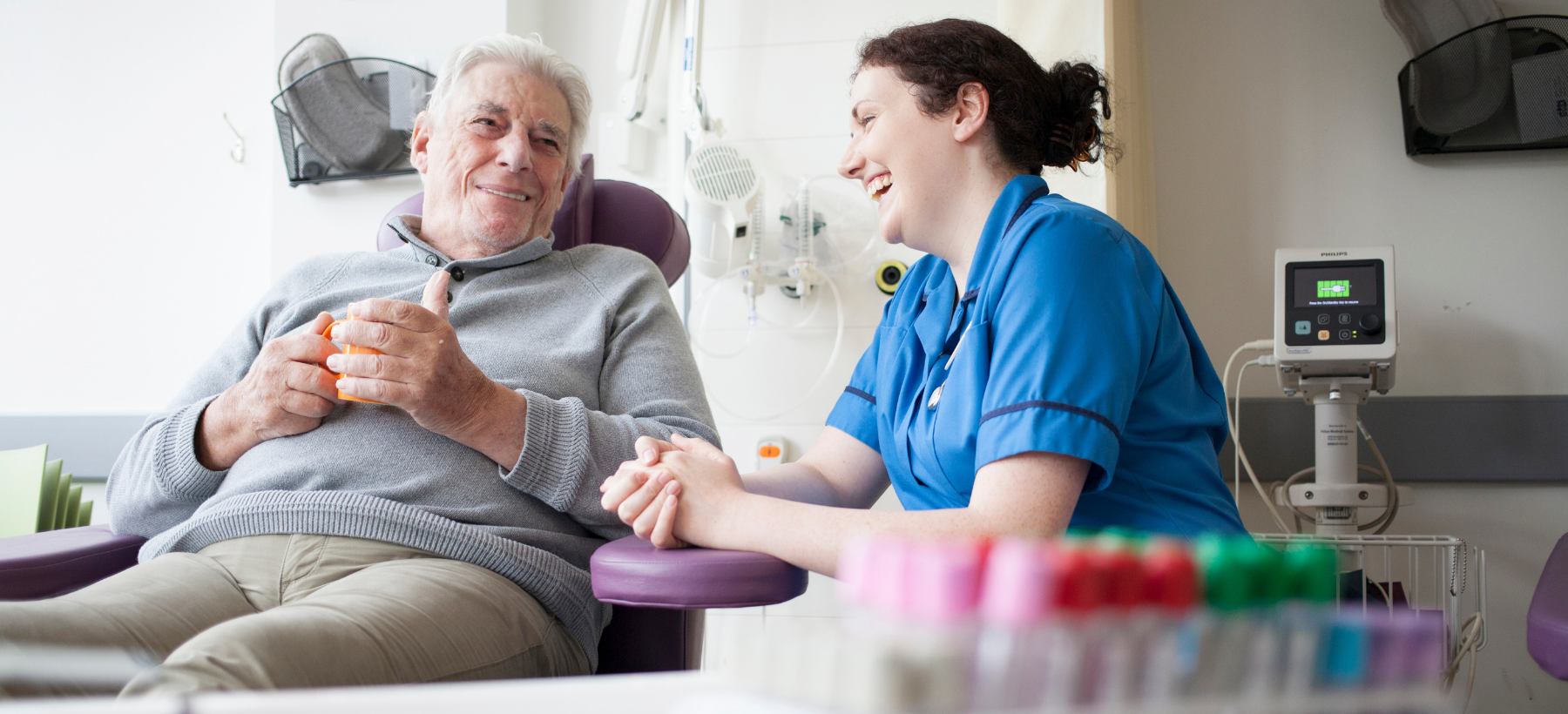 The Royal Marsden performs more than
240
stem cell transplants every year, more than any other centre in the UK.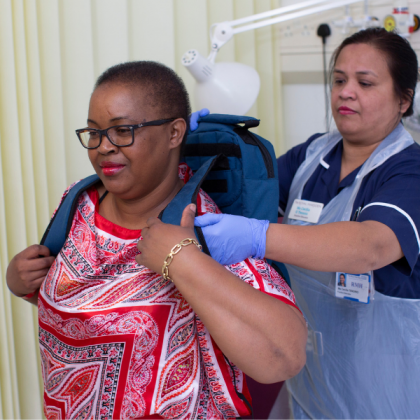 Treating the whole person 
The Royal Marsden always puts patients at the heart of its work, supporting them at every stage of their cancer journey. By funding the latest research and equipment, and world-leading professionals, we can ensure that each patient is given the very best treatment and care, supported not just physically, but emotionally and psychologically too.
Giving patients greater freedom
Patients with blood cancers now have the freedom to receive treatment in the comfort of their own homes, thanks to 20 new 'chemo backpacks'. This gives them more control over their lives and ensures The Royal Marsden can care for even more cancer patients.
Using technology to improve treatment
This year we also funded a new Robotic Nursing Fellowship to support The Royal Marsden's comprehensive programme of robotic surgery and drive forward advanced techniques in patient care.
We are also supporting The Royal Marsden's use of artificial intelligence to provide earlier diagnosis and treatments tailored to individual patients, through funding the latest MRI machines.
The team at The Royal Marsden have been absolutely wonderful. They've approached my care in a rounded way, looking after me as a whole person, rather than just treating my disease or a list of symptoms.
We can only do this with your support
Help us continue to provide the latest in treatment and care to patients, by making a donation today.