Philip Kingsley's fundraising campaign returns for a sixth year
Hair care brand Philip Kingsley supports The Royal Marsden Cancer Charity each June through their annual campaign, which began in 2017. We're delighted that the campaign is returning for a sixth year!
On 9 June 2022, to commemorate Philip Kingsley's birthday, all proceeds from sales on philipkingsley.co.uk and products sold in The Trichological Clinic Ltd will be donated to The Royal Marsden Cancer Charity.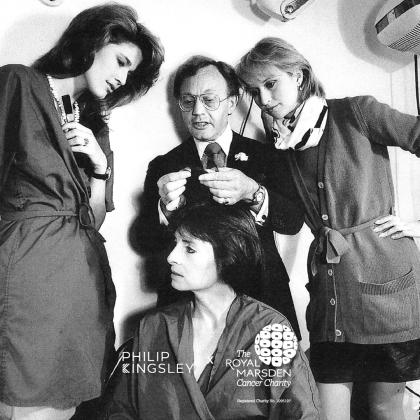 Anabel Kingsley, Brand President and Trichologist at Philip Kingsley said: 
"Coming into our sixth year of partnering with The Royal Marsden Cancer Charity, I am extremely proud of the support our customers have enabled us to provide by shopping with us on this significant day, marking my father's birthday."
"The relationship is a truly personal one. It is a charity that as a family, and as a brand we hold very close to our hearts. I know my father would be exceptionally proud."
To date, Philip Kingsley Products Ltd has raised more than £50,000 for The Royal Marsden Cancer Charity. The brand has also supported the Charity in other ways beyond the campaign – from hosting a collaborative Instagram Live talk last October to kindly donating gifts for patients staying at The Royal Marsden over Christmas 2021.
Fundraising for pioneering research
Fundraising from this campaign will support breast cancer research at The Royal Marsden, led by Consultant Breast Surgeon Mr Gerald Gui. Mr Gui leads research into surgery to improve breast reconstruction, aesthetic outcomes and reducing complication risks after mastectomy following a cancer diagnosis. He also conducts research into preventative mastectomy in women with a genetic predisposition to breast cancer.
The Royal Marsden's Breast Unit is at the forefront of international research into the development of new treatments, the identification of women at high risk and breast cancer prevention. Funding from The Royal Marsden Cancer Charity supports the growth of clinical research at the hospital by funding pioneering trials, state-of-the-art equipment, purpose-built facilities and world leading cancer experts. This research is helping to improve early diagnosis and create more targeted treatments, benefitting patients at The Royal Marsden and beyond.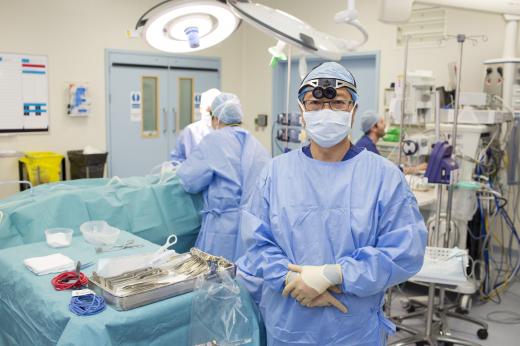 The Royal Marsden Cancer Charity is currently fundraising for a revolutionary new research and treatment facility, the Oak Cancer Centre, which is now nearing completion at the hospital's Sutton site. This state-of-the-art new facility will bring together 400 researchers alongside patients and clinicians. It will speed up the translation of world-leading research into breakthroughs in treatment and care, transforming the lives of cancer patients at The Royal Marsden and beyond.
Sophie Powell-White, Head of Corporate Partnerships at The Royal Marsden Cancer Charity, said, "We are truly grateful to Philip Kingsley Products Ltd for their continued and generous support.  The money raised through this annual campaign, commemorating Philip Kingsley's birthday, will support innovative and pioneering research into breast cancer, helping to improve the lives of patients at The Royal Marsden and beyond. Thank you, once again, to Philip Kingsley staff and customers for supporting the campaign again this year."
Discover the latest news and stories on our blog