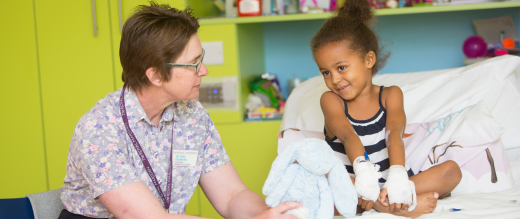 Payroll Giving
Help The Royal Marsden improve the lives of those affected by cancer by donating straight from your salary.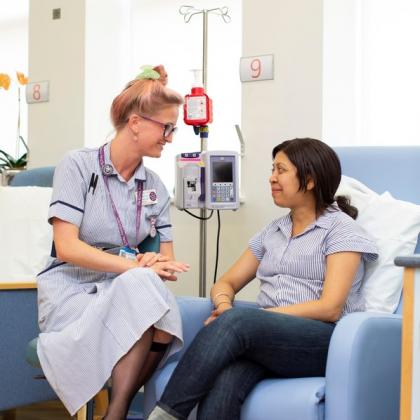 What is Payroll Giving and how do I sign up?
Payroll Giving is a flexible scheme that allows you to make regular donations to the charities you care about, and it's tax-free. Your gift is deducted before tax, so if you donate £1 it will only cost you 80p; the taxman pays the rest! Donating even just a small part of your salary helps us make a big difference to cancer patients here in the UK, and around the world.
Giving through your payroll helps provide us with a reliable income so we can budget and plan ahead more effectively. Your support means we can continue to fund life-saving research, develop treatments, and provide the best possible care for patients.
To start supporting us through Payroll Giving, follow the simple steps below:
Sign up now using our form
Hand this in to your Payroll Team
Start making monthly donations!
How much can I donate?
You can give as much as you like, change the amount whenever you want, or even pause your donations for a while. Just talk to your HR or payroll department.
If you pay the standard tax rate:
| | | |
| --- | --- | --- |
| Your donation | Cost to standard rate taxpayer (20%) | Cost to higher rate tax payer (40%) |
| £5 | £4 | £3 |
| £10 | £8 | £6 |
| £15 | £12 | £9 |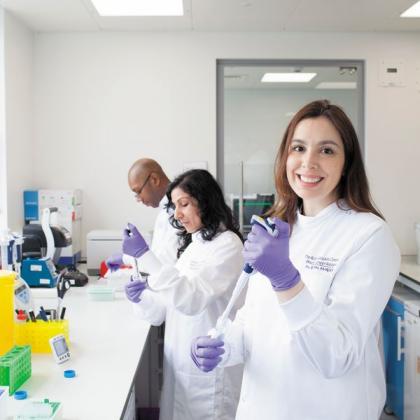 Benefits
For employees:
It's easy and tax-efficient
It's a low cost way of giving back
You can change the amount easily or stop it whenever you want
For employers:
Offering a Payroll Giving scheme has numerous benefits for you and your employees:
It boosts employee wellbeing and work satisfaction
It improves your corporate social responsibility profile
It's cheap to set up
Your employer will need a Payroll Giving scheme already in place, such as CAF Give As You Earn, so check with your payroll or HR department that they do have one you can join. Complete our form and hand it into your Payroll Team. Contact us directly if you have any questions!
Payroll Giving is a really effective and easy way for anyone to support The Royal Marsden Cancer Charity. Each donation you make enables us to invest in groundbreaking research, leading to the development of new treatments which transform the lives of cancer patients.
Lets get started
If you want to set up payroll giving we'd love to hear from you. We can talk you or your payroll department through the process. To get the ball rolling, you can call 020 7808 2233 or contact us below.