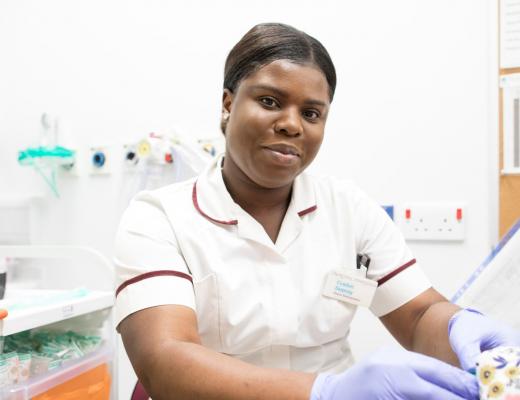 Our COVID-19 Appeal
Please donate now to continue to help our staff and patients at The Royal Marsden.
We need your support
These are extraordinary times, and as the impact of COVID-19 continues to be felt across the UK, staff at The Royal Marsden are working tirelessly to provide the very best possible care for patients.
We now need your help to provide support to the hospital as it continues to respond to, and deal with, the lasting impact of the crisis.
We need to fund a series of research trials that aim to build on our knowledge of COVID-19 and how the diagnosis, treatment and care of cancer patients can be best managed alongside it.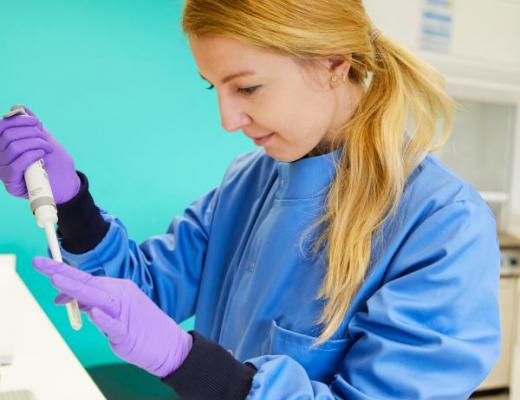 How your donations will help
Research into COVID-19 and cancer
This essential research will cover the breadth of cancer care, investigating all tumour types and treatments. Research projects will help to ensure that when a vaccine is made available, the hospital can confidently predict its impact on patients and their care. Read more about our current research.
By increasing our understanding of how COVID-19 interacts with cancer, we will be able to deliver cancer care safely and continue to save lives.
Staff support
We must continue to provide our incredible staff with specialist psychological support to help them deal with the impact that COVID-19 has had on their wellbeing. Your support will ensure that our staff can access the help they need, whenever they need it, so they can continue to deliver the best care for patients.
Please give a gift today to our appeal and help support staff and cancer patients during this ongoing pandemic
Donations will go towards our Emergency Appeal. If the funds raised exceed the amount needed, we will ensure further donations go to where the need is greatest in the hospital.
Donate to our COVID-19 Appeal today