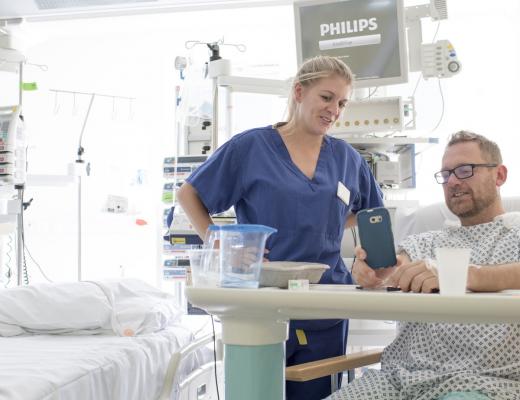 COVID-19 Crisis: Our emergency appeal
Please donate now to help our front line staff and patients at The Royal Marsden.
We urgently need your support
We urgently need your help to support our staff and our patients, amidst the upheaval and uncertainty brought on by COVID-19. 
Our hospital is under increasing pressure as the scale and impact of COVID-19 continues to grow.
Patients still need treatment, and still need the expertise of The Royal Marsden. We need to ensure our staff can continue to treat and care for patients, now and in the future, and to do that we must continue to support the hospital in whatever ways we can.
Please donate now to help us ensure we can, support our staff and patients, whenever and however they need it, during this difficult and uncertain time.