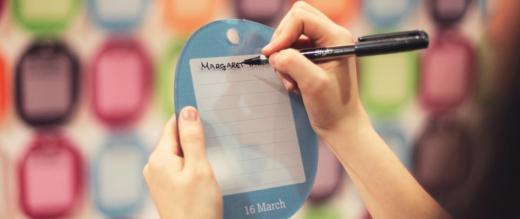 Sponsor a day that's special to you
Whether it's a birthday, an anniversary or the day you finished treatment, there are many reasons why a particular date might be important to you. 
Make our day
Thanks to our supporters, ordinary days at The Royal Marsden are full of extraordinary achievements. Our displays of sponsored days light up the reception areas at our Chelsea and Sutton hospitals.
Choose to sponsor a day of your choice. Whether that's a birthday, anniversary or the day you or a loved one finished treatment. By sponsoring a day with us you can make every day special and help to ensure our nurses, doctors and research teams can provide the very best care and develop life-saving treatments which are used here in the UK and around the world.
It's a source of comfort to see Ivan's name on the bright cheerful calendar on the wall of the hospital where he received wonderful treatment given with grace and kindness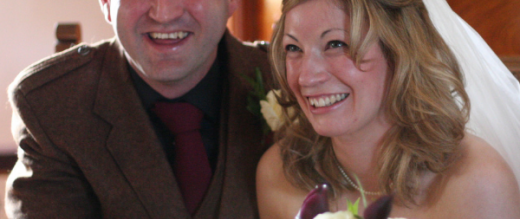 31st January, my husband's birthday
Lorna sponsors 31st January, her late husband's birthday.
"I remember when we arrived at The Royal Marsden in Chelsea and noticing the colourful wall and wondered what it was for.  I spotted Gordon's birth date and saw that no-one had their name on it so I decided then that one day I would sponsor that date.  A way to say Thank You and a small way to help people who need to be treated at The Royal Marsden get the same high standard of care and support that Gordon did.  It is also a different way to remember and celebrate Gordon's life and keep his name alive."
"We are all so grateful for the care Gordon received at The Royal Marsden and also for the advice, support and care myself and his family received."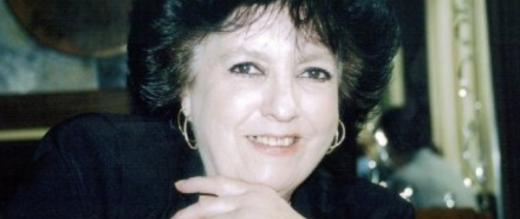 16th February, my Mum's birthday
Jackie sponsors 16th February, her Mum's birthday.
"I have been a regular supporter of the Royal Marsden Cancer Charity for 13 years, ever since my mum was first diagnosed with womb cancer in January 2007. The care and support provided by the Royal Marsden from the moment of diagnosis is incredible."
"Mum was offered the very best treatment and at every stage her mental health and wellbeing were taken into account. At every step, my mum was treated like a person, not just a patient and for that we will always be grateful."
"Mum passed away on 20th February 2008 at The Royal Marsden in Fulham and shortly afterwards I decided to sponsor a day – it is lovely to think that on any given day Mum's name is there for all to see at the hospital which came to mean so much to us."
Choose how to Sponsor a day
For a one-off donation you could sponsor a day for a year.
Or sponsor a day continuously with a monthly direct debit.