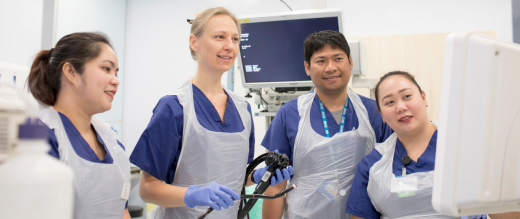 The Royal Marsden's Endoscopy Unit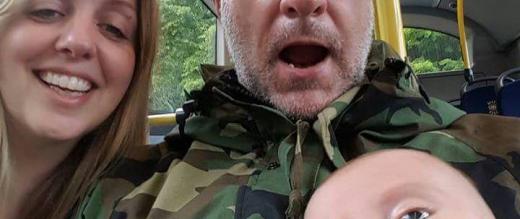 Russell's Story
Russell Davis (pictured with his family, left) a patient at The Royal Marsden, began to have regular colonoscopies at the Endoscopy Unit in 2009 after being diagnosed with Lynch Syndrome, a genetic predisposition towards bowel cancer.
He continued to have regular colonoscopies every 18 months until 2018 when the Endoscopy Unit discovered small growths (polyps) on his bowel wall. Fortunately, the polyps were discovered early and Russell underwent keyhole surgery to remove the cancerous part of his bowel.
By monitoring Russell every 18 months, the clinical team were able to diagnose and treat the cancerous cells earlier, saving Russell's life.
In order to diagnose patients like Russell earlier we need to continue to invest in the best equipment, such as an endoscopic ultrasound (EUS). An EUS provides a more precise view into the body and can identify tumours which may have been missed on CT scans. By using an EUS to diagnose cancers earlier, clinicians will be able to provide more effective treatments that will help save more lives like Russell's.
With a donation you can help fund an EUS so more patients at The Royal Marsden can receive an earlier diagnosis, more effective treatments and live longer.