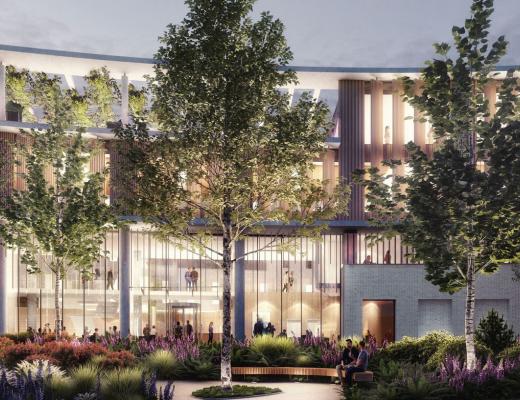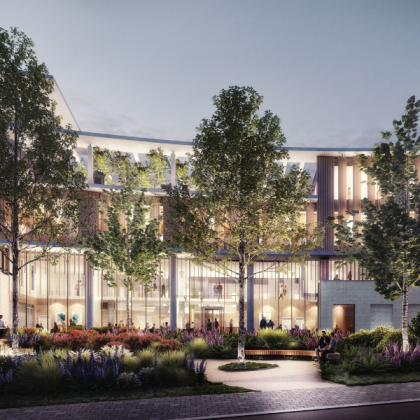 We need your help to build a new, world-class cancer centre in Sutton that will help save more lives.
The Oak Cancer Centre will enable a huge leap forward in cancer care and treatment by bringing over 400 of our leading clinical researchers together under one roof with our patients for the first time.
"My goal would be that in 15 years' time, as a consequence of research undertaken in the Oak Cancer Centre, I can say to my patients that we have effective therapies to prevent cancer spreading in the first place. And if it were to spread, that we can realistically talk about cure of the disease for a majority of patients."
Professor James Larkin, Consultant Medical Oncologist
The centre will increase clinical capacity, allowing for more than 140,000 visits from cancer patients each year, meaning our extraordinary teams will be able to meet the growing demand for our services. Your donation today will ensure The Royal Marsden can continue to be at the forefront of cancer treatment, research and care. The building of the Oak Cancer Centre is crucial not just to the patients who come through our doors, but to cancer patients around the world.
We have all the experience and expertise, with some of the greatest minds in cancer research and treatment working for The Royal Marsden. This centre will enable us to treat more people in a facility that has been designed to enhance their world-class care.