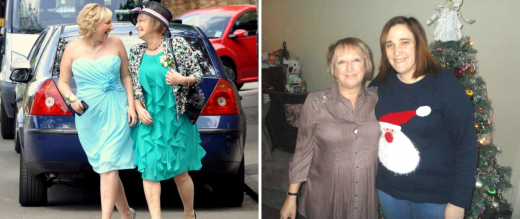 Natalie and Charlotte's story- a star for our Mum
Natalie and her family name a star every year in memory of mum Sara, who was diagnosed with lung cancer in 2011. Natalie takes part in the Celebrate a Life service in Sutton.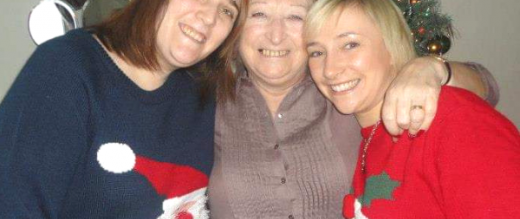 At 58 Sara was given just 12 weeks to live. For Natalie (pictured left) - who was 27, and her sister, Charlotte (right) who was 25, it was a devastating time. 
"We went to a local hospital but despite having chemotherapy and an operation they told us there was nothing more they could do, and she was sent home," Natalie said. 
Sara and her family got in touch with The Royal Marsden, where she was given a new treatment plan and put forward for clinical trials. She improved slightly for a few months, and so thankfully was able to spend more time with her family.
Sadly more tumours returned, and on 4 July 2013 Natalie received a phone call from her Stepdad to say that her Mum had gone down hill rapidly, and there was nothing more they could do. She died later that evening. 
The next year Natalie received a letter about the Celebrate a Life service, and thought it would be a nice thing to do. 
Natalie has represented her family at the event for the last five years.
"If it wasn't for The Royal Marsden then we wouldn't have got the time we did in the end, which meant that Mum could spend time with her family. This is our way of saying thank you."
My mum loved Christmas. The service brings it all back and I'm glad I go along to remember her; I think it helps because we lost her there.
Name a star for someone you love
By naming a star for someone this Christmas you are supporting our vital work.