Celebrate a Life carol services
From times and locations to travel and parking, you'll find everything you need to know here about attending one of our carol services.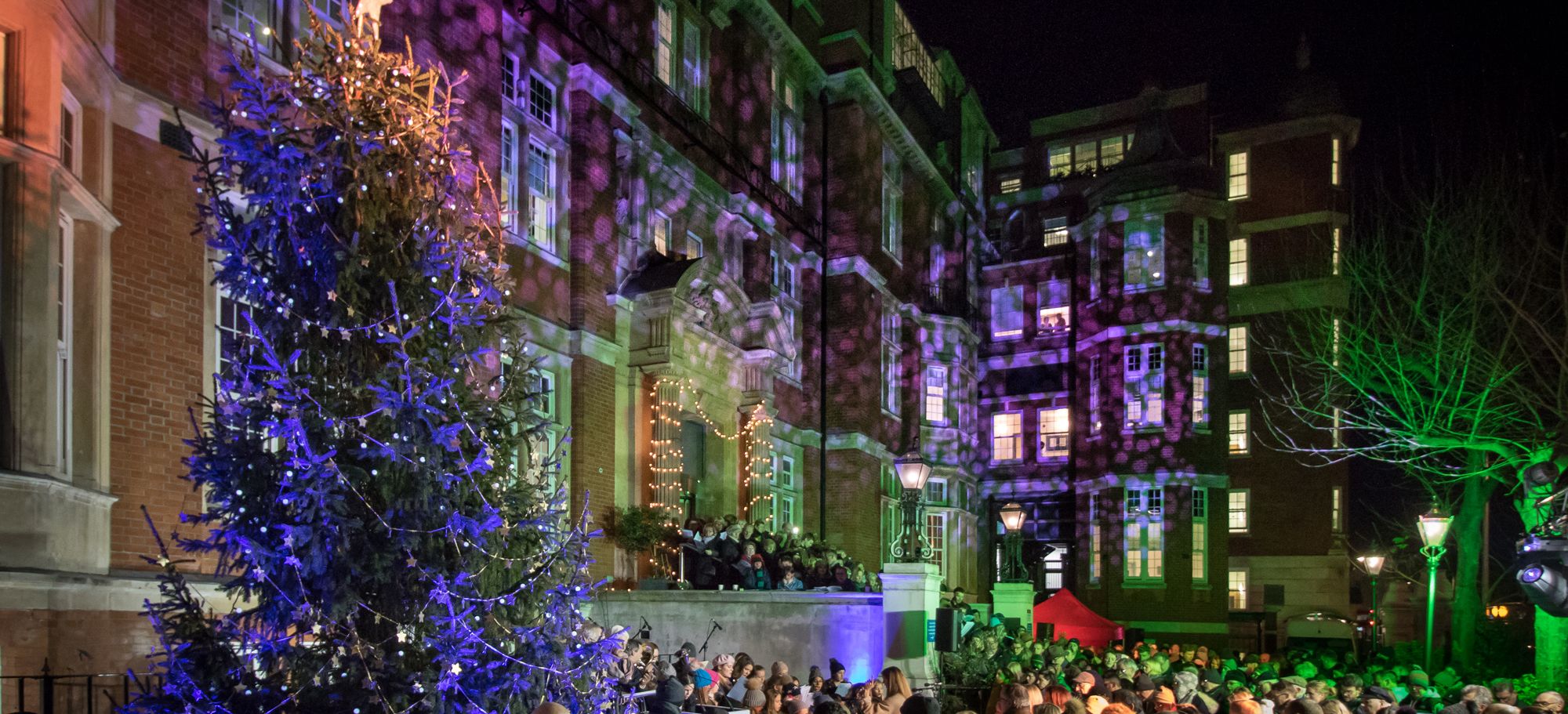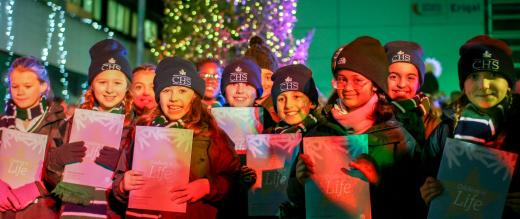 Celebrating our loved ones together
Our Celebrate a Life carol services are a chance for us to come together and celebrate all our loved ones. Taking place at our hospital sites in Sutton and Chelsea, there'll be a selection of carols and prayers and we will be switching on the Christmas tree lights. 
Both services are held outside, so make sure you wrap up warm and bring a brolly - just in case! Mince pies and mulled wine will be provided. Please be aware it's a standing service and there will only be a couple of seats available for those in need.
The services for 2018 will take place on:
Tuesday 11 December at Sutton at 6pm
Thursday 13 December at Chelsea at 6pm
We look forward to seeing you there.
If you cannot attend either of the services, you can download an online Order of Service.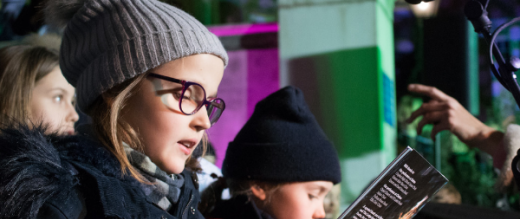 With thanks to:
Our performers at Sutton
Croydon High School Junior Choir
Epsom Male Voice Choir
Epsom and Ewell Brass Band
Our performers at Chelsea
Christ Church and St Luke's Parish Junior Choir
Elfa Girls' Choir
Borough Market Choir
Fulham Brass Band
What is the address for the hospital at Chelsea?
The Royal Marsden 
Fulham Road
London SW3 6JJ       See map
Is there parking for the service?
There is no parking at Chelsea.
There is limited car parking at Sutton. On the evening of the event you are invited to park in our staff car park, accessed via Cotswold Road. There will be marshals to direct you. The patient car park will be closed from 5pm.
Is there disabled parking?
There is no disabled parking at Chelsea.
At Sutton we can offer limited disabled parking in the patient car park, accessed via the Downs Road main entrance. Please arrive early if you wish to use disabled parking and have your blue disabled badge ready.
How do I get to the service on public transport?
Chelsea
The nearest underground station is South Kensington which is about a seven minute walk through Onslow Square. South Kensington station is served by the Piccadilly, District and Circle lines.
Several buses run past the hospital or stop nearby. Numbers 14, 414 and 345 pass the hospital. Numbers 11, 19, 22, 70, 74, 211, 319 and C1 have stops within easy reach.
Sutton
The nearest National Rail stations are Sutton and Belmont. Sutton station is served by trains running from London Victoria, London Bridge, London Blackfriars, London Kings Cross (Thameslink), Clapham Junction and Horsham. For connecting services from the South Coast, change at Horsham and from West London, change at Wimbledon.
The journey to the hospital can be completed by bus or taxi from Sutton station to the hospital and will take around five to ten minutes. It's about one and a half miles and is an uphill walk.
Belmont station is a quarter of a mile from the hospital and on the London Victoria to Epsom Downs line. Trains run every hour and more frequently during peak travel times. The walk from Belmont station to the hospital is also uphill.
Both London Transport and London County bus routes run close to the hospital or stop nearby. Ask for the Downs Road stop. Numbers 80, 280, 420 and S1 run from outside Sutton station to within a short distance of the hospital. Numbers S3 and S4, routed via Sutton suburbs, stop within the hospital grounds.