Celebrate a Life 2022
A star for someone special
Celebrate a Life is a special occasion for our patients, their loved ones, our supporters, and staff. It's a time to reflect and celebrate people in our lives, and to create new memories with people we love. 
By naming a star and adding a message for someone special with your donation, you will make a vital difference to the lives of cancer patients and their families.
Name a star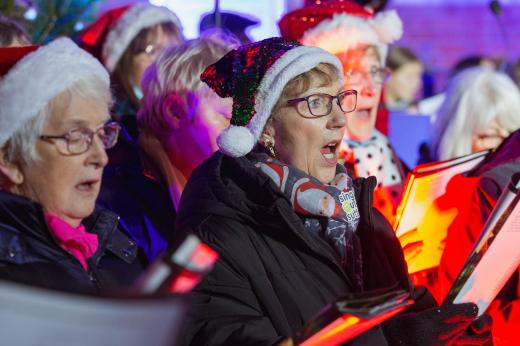 Celebrate a Life 2022 Carol Services
Thank you to all our supporters who joined us at this year's Celebrate A Life carol services in Sutton and Chelsea.  We were joined by hundreds of supporters and their families as we switched on the Christmas tree lights and enjoyed a selection of hymns, prayers and readings, with performances from local choirs and bands. 
Find out more, and watch the recordings of the services online.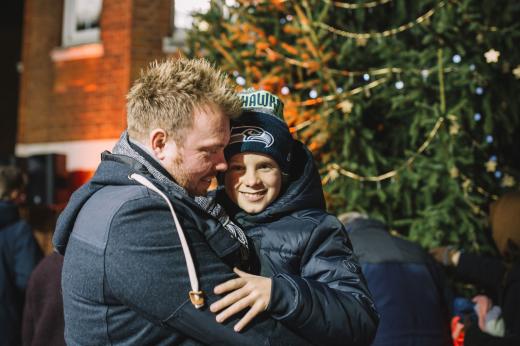 A star for a star
There are many different reasons why people choose to dedicate a star, it could be in memory of someone special, to say thank you to a member of staff who supported them at the hospital, or just to celebrate the people in their lives. 
Discover some of the stories behind the stars. 

Celebrate a Life is a lovely way of showing our thanks to the hospital. I want my son to continue his mum's legacy and this is a great way to feel that he's still connected to her. It's so important for us to go to this event so we can pay our respects and feel closer to Bonnie.
Dedicate your star to someone special
By naming a star this Christmas, you are making a vital difference to the lives of cancer patients and their families.