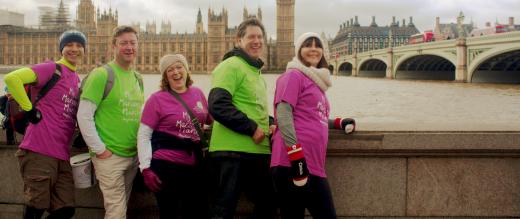 My Marsden March
Missed The Marsden March but want to help people with cancer by walking? Why not organise your own My Marsden March at a time and a place to suit you, your friends and family or your school. Stroll the seafront, walk your city or hike over hilltops – the world's your oyster.
Event details
Location
You choose place
Distance
You choose distance
If you decide you want to set up a My Marsden March we can support you all the way with advice from our fundraising team and official My Marsden March materials, including tee shirts, sponsorship forms and posters.
We've put together some top tips for creating your own My Marsden March but if you've got any questions, please get in touch or give us a ring on 020 8770 0279.
 I loved doing My Marsden March, and was delighted to have raised so much money for such a great cause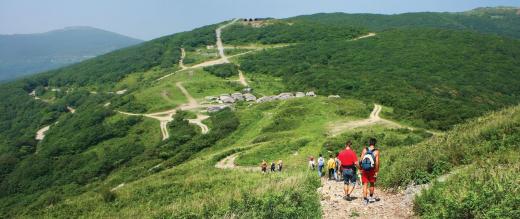 First decide on your route and distance
Decide the distance and route you want to walk that's safe and achievable but also challenging.
There are loads of websites out there to help you find the perfect walk for your group - you could try one of these if you can't find a local one to suit your needs: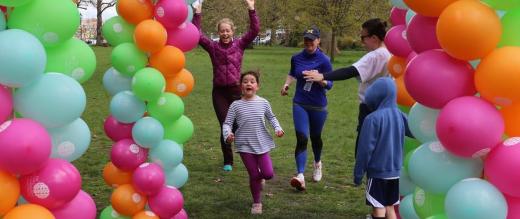 Now get organising
Choose a date
Ask friends, family, colleagues and local community to join in and commit to getting sponsorship
Tell us about your event and we'll send you all the event materials you'll need
There may be some specific rules to follow depending on the size of your group, so please contact us for more details or call us on 020 8770 0279
Create a JustGiving page to collect your sponsorship money. You may want to set a fundraising target
Remember to promote your event sponsorship page as much as possible – people can't support you if they don't know what you're doing! Use social media - Facebook, Instagram and Twitter especially
Start training - our handy training guide (pdf) will take you through training for marches of different distances to suit your event
After the march
Don't forget to tell us how it went, send us some pictures and let us know if you would recommend your route to other walkers.
If you use social media you could use the hashtag #MyMarsdenMarch to show the world your pics and inspire others.
Pay in your money
Well done for raising all that money – we know it's not easy.
Now use our online donation form to pay in your fundraising