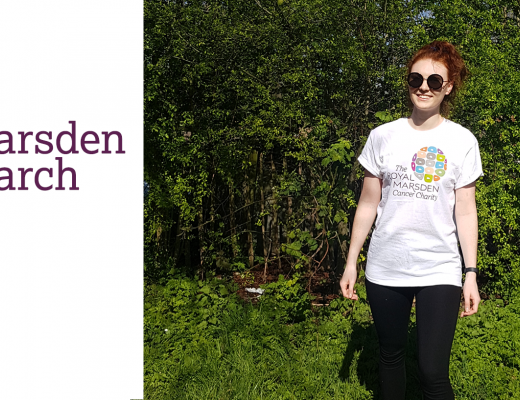 My Marsden March
My Marsden March sponsored steps challenge.
This steps challenge has now officially finished but if you'd like to start/organise your own steps challenge on different dates, please get in touch with the team at [email protected]
It's really important for our physical and mental health that we try and stay as active as we can during these unprecedented times.
Which is why, for the month of June, we are challenging you to take part in our My Marsden March sponsored steps challenge. Get in as many steps as you can, get sponsored to do it and help us make a vital difference to staff and patients at The Royal Marsden. 
You could aim for 55,000 steps, a step for each patient that we treat each year, or you could set your own personal target – all abilities are welcome!
Register for the challenge and receive your free fundraising pack!
I loved doing My Marsden March, and was delighted to have raised so much money for such a great cause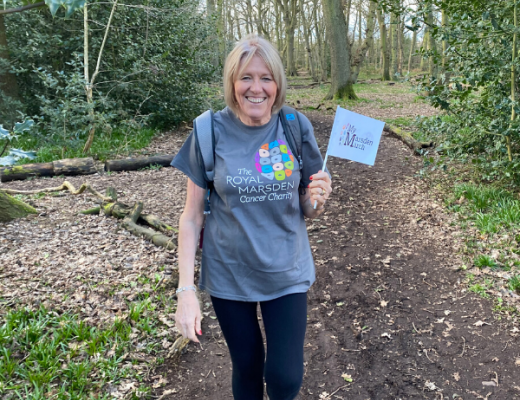 Whether it's getting out in the garden, climbing the stairs in your house or keeping active with your favourite online work out, you'll be surprised how quickly you can rack up your step count from home.
You could challenge yourself personally or compete against your family or housemates. You could even get your colleagues or peers to sign up and have a competition whilst working from home
Every step you take will make a huge difference to the lives of cancer patients at The Royal Marsden and around the world. All you need to do is sign up to receive your FREE fundraising pack including top tips to help you get started.