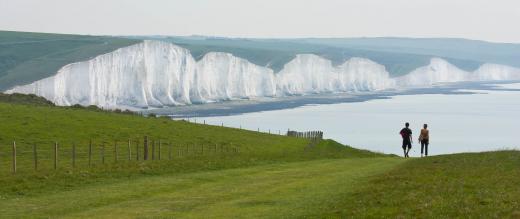 South Coast Challenge
Walk, jog, or run the epic South Coast Challenge and experience stunning scenery for The Royal Marsden Cancer Charity.
An unforgettable experience
Join 2,000 others for an unforgettable August Bank Holiday and experience some of England's finest scenery - including the famous Beachy Head, the majestic Seven Sisters and the undulations, twists and turns of the South Downs Way to Brighton at the halfway marker.
You'll also take in Devils Dyke, and eventually arrive in Arundel with its historic castle and cathedral. This is a experience you won't ever forget.
Do it your way
The choice is yours as to how you tackle it. You can walk, jog, or run it. You can join as Individual or a Team. You can take on the full 100km or the half and quarter options.
Depending on the option you choose, your fees and fundraising targets are set to match - see below.
Full challenge - 100km 
Registration fee: £80 
Fundraising target: £425
Half challenge - 50km
Registration fee: £60
Fundraising target: £275
Quarter challenge - 25km  
Registration fee: £40
Fundraising target: £175
What's next?
This trek is run by those good people at Ultra Challenge. Please sign up on their website. Don't forget to let us know too!