Spartan Race
The world's leading obstacle race. With exciting obstacles and challenges this is the perfect all round challenge event.  Oh yeah… did we mention there's a fire jump?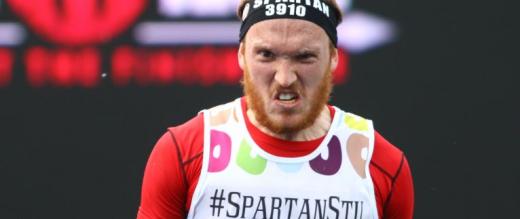 Location
Various UK locations
Event type
Obstacle Challenge
The right challenge for you
There are three different types of Spartan events, which take place across the UK throughout the year:
The Spartan Sprint:  
3+ miles and 20+ obstacles
Step up and get out of your comfort zone!
With a course of just over 3 miles and more than 20 obstacles, the Sprint is a challenging trail designed to get you off our couch and start living. This event is perfect for all abilities from beginners to trail racers, mud run participants to hard core warriors.
Minimum sponsorship: £150
The Spartan Super: 
8+ miles and 25+ obstacles
Push your resolve harder and test your strength with the Super.
An 8 mile course with more than 25 obstacles this is a battlefield of insanely fun mud running. Warning: you will risk getting hooked on obstacle challenges!
Minimum sponsorship: £250
The Spartan Beast: 
12+ miles and 35+ obstacles
Come on if you think you're hard enough and go all out to take on the Beast!
With more than 12 miles of gruelling course containing over 35 obstacles, this race claims to be the "toughest race on the planet". Recommended for experienced mud runners.
Minimum sponsorship: £350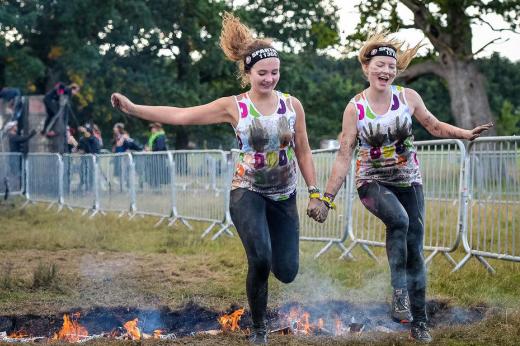 Get a place
We have 100 places with a discounted registration fee of £35 when you pledge to raise the minimum sponsorship for your event. If you're interested in a charity places, please register interest today and one of our events team will be in touch.
Already got your own place?
Have you got your own place on this event but still want to be part of Team Marsden and raise money to help people with cancer here and across the world? Just get in touch and let us know. 
Register your interest today