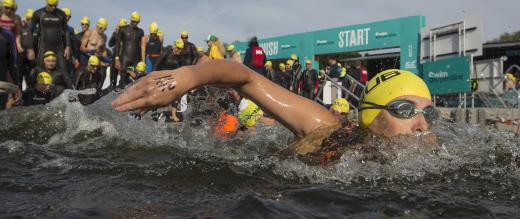 Swim Serpentine
An excitement packed one-day festival of open water swimming right in the centre of London's famous Hyde Park, Swim Serpentine attracts thousands of swimmers to a range of distance events to suit all levels.
Event details
Fundraising target
£250.00
Choose your challenge
There are four distances: the Half-Mile Swim; the One-Mile Swim; the Two-Mile Swim and for those who reckon they've got enough energy in them there's the Super-Six - in which the swimmer chooses when and how to complete the challenge. 
Hot tubs. Really?
This is a must-do event in the open water swimmer's calendar and it caters well for all requirements - from heated changing rooms, a dunk zone, pontoon start and finish and full water safety crew. There's even hot tubs and and exhibition area!  
Go on, why not take the plunge! Register your interest today.