Lucy's Story- A star for my Husband
Lucy names a star to keep her husband Tay's name and legacy alive.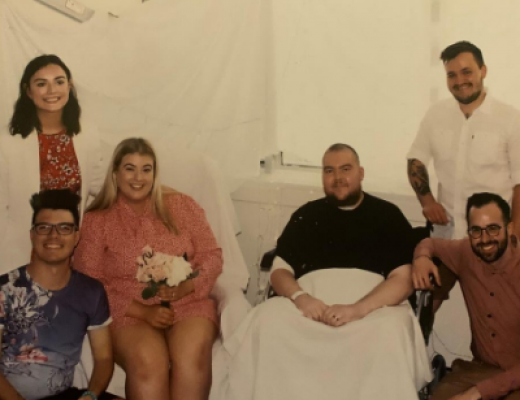 A special day
Tay and I got married last July in his hospital room on Bud Flanagan East ward at The Royal Marden in Sutton. The staff on the ward, who had become like family to us, helped to organise the ceremony. They sorted food, decorated the room with fairy lights and pulled out all the stops to make it special. We shared the day with family and some of the staff were there too. It was such an amazing day.
Two years earlier, aged 25, Tay had been diagnosed with non-Hodgkin's Lymphoma and a few days after his diagnosis Tay proposed.
He began treatment at a local hospital. It was successful at first but by May 2018 the cancer had come back, and he was referred to The Royal Marsden for chemotherapy followed by a stem cell transplant and further treatment.
After months of treatment he was in the clear again and we were back home in time for New Year's Eve.
In April 2019 we were in Bristol visiting all his family for a big celebration when he started to feel unwell again. At first, we put it down to all the treatment he'd had but it was soon clear it was more serious. He was having trouble breathing and I just knew this time it wasn't good.   
We went straight to The Royal Marsden where for a month he stayed in the critical care unit before being moved to Bud Flanagan East ward.
We always hoped that he would get better, but not long after our wedding day we were told there was nothing more that could be done and Tay died on 11 September.
Celebrate a Life is a chance to start a new tradition.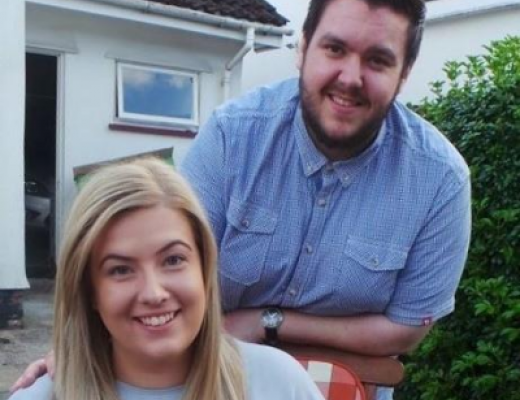 Keeping Tay's memory alive
Christmas was never really something we celebrated because Tay's dad died on 27 December. But for me, this event is helping to keep his name and legacy alive.
I also want to take part for the staff at The Royal Marsden. They were so brilliant when Tay was ill. I really can't fault anything they did for him and they helped make our wedding day feel special. They also gave me a huge level of support too and supported us both when Tay's mum died suddenly in May 2019. Nothing was ever too much and we both felt looked after.
Last year was my first Celebrate a Life event. I found Tay's name on the tree in Sutton wrapped up in lights, as if he was standing out saying 'I'm here. You can't see me, but I'm here'.
Christmas is difficult when you have lost someone, but this event really brings everyone together. It brings some level of joy in the knowledge that you are not alone in this. We're all there to celebrate our loved ones and this fantastic hospital.