Margaret's Story - A star for my daughter
In this blog, Margaret talks about the importance The Royal Marsden has in their family and why they're naming a star after their daughter, Ali.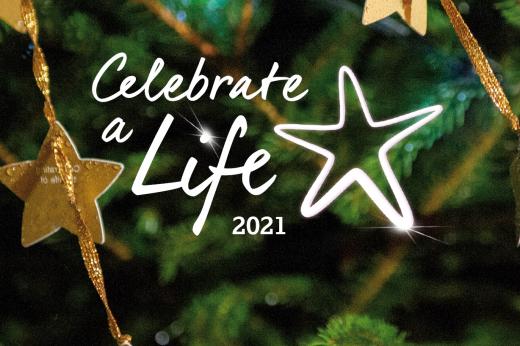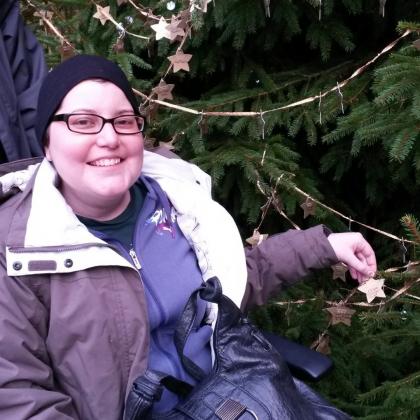 Ali's diagnosis
Back in 2009, Ali went to the doctor after developing a cough. They told her to come back if it didn't go away, which she did several months later. She was then sent to hospital where she was initially misdiagnosed with tuberculosis (TB). 
After three months of treatment for TB with no results, Ali was sent for a lung biopsy which is when it was discovered she had incurable lung cancer. Ali was given the diagnosis on World Cancer Day - 4 February 2010. She was 30 years old and had never smoked. It was a complete and utter shock to us all. 
Ali received chemotherapy at her local hospital for two years, but in 2012 the treatment stopped working so she was referred to The Royal Marsden. After undergoing further tests it was revealed that Ali had ALK-positive lung cancer; a form of lung cancer caused by a genetic mutation. This discovery meant that Ali could be treated with a different drug. 
Lung cancer treatment at The Royal Marsden
The first drug Ali was given was a targeted drug called Crizotinib and within 10 days of starting this treatment, we noticed a huge change. Before Ali would just need to reach for a cup of tea and she would start coughing, but thanks to this targeted drug she was now walking around and symptom-free. When Ali started this treatment, we were told it could keep her going for nine months, but it worked for far longer. 
Unfortunately, after 18 months it was discovered the cancer had spread to Ali's brain. But The Royal Marsden put her straight onto a new inhibitor drug called Ceritinib and she was given radiotherapy. Eventually, the Ceritinib and radiotherapy also became less effective, and the cancer was now too advanced for further treatment. We always knew that these drugs weren't going to be able to cure this cancer, but we hoped that they would extend her life. Thanks to the treatment Ali received at The Royal Marsden we were given four extra years with her.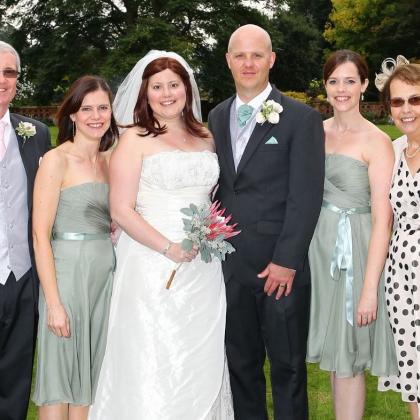 The Royal Marsden will always be very special to our family. If Ali hadn't been referred to the hospital, I don't think she would have had those extra years. She made the most of that time. She got engaged and in September 2013 she married her husband Frank having organised the most amazing wedding day. She was able to continue her love of travel too. 
It feels very special to take part in this event and we love to see Ali's name in the programme and her star on the tree. It keeps her memory alive. 
Taking part in Celebrate a Life
We first took part in Celebrate a Life in 2014 when Ali was still alive. It was incredibly emotional. We did it to celebrate her life and we have done it every year since. For the last two years, we have donated for a star to put on our own Christmas tree at home too. 
It feels very special to take part in this event and we love to see Ali's name in the programme and her star on the tree. It keeps her memory alive.
Celebrate a Life 2021
Name a star on our virtual tree and join with hundreds of our staff, patients, visitors and supporters in celebrating loved ones.