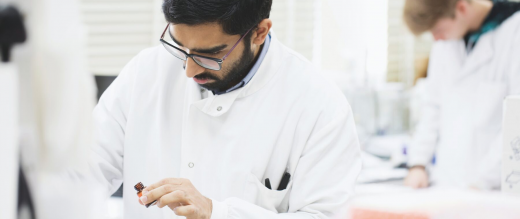 All about the West Wing and clinical drug trials
In a dedicated space in our Sutton hospital, complex clinical trials are carried out. This happens in the West Wing Clinical Research Centre.
About the West Wing
Clinical drug trials at The Royal Marsden test new cancer treatments, methods of dealing with side effects and how a new treatment compares to an existing one. One of the places this happens is at the West Wing Clinical Research Centre. The West Wing was opened in 2014 and cost £2.6 million. This was entirely funded by gifts in Wills, generously left by Royal Marsden Cancer Charity supporters. During the last five years the unit has grown, from starting with 10 prostate cancer trials to currently running 300 trials across different cancers. It started with just 5 members of staff has now expanded to 22, this includes 3 wards clerks, 2 research facilitators, specialist nurses, admin staff and a practice educator (a member of staff dedicated to the unit that helps nurses develop the drugs used).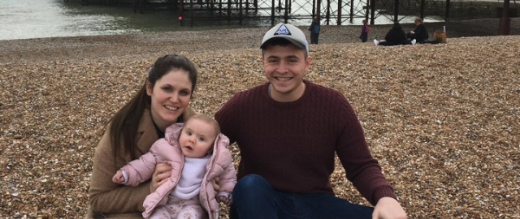 About clinical drug trials
Clinical trials test new cancer treatments and are divided into different stages, called phases. Early phase trials may look at whether a drug is safe or the side effects it causes. Later phase trials test whether a new treatment is better than existing treatments.
The Drug Development Unit is the second biggest unit for Phase 1 drug trials in the UK. Phase 1 trials help to determine the dose of the drug, frequency and what tumour types respond best. These trials are small and are for select patients, usually those with advanced cancers, where other treatment options have been already tried.
One ground-breaking trial that happened at DDU was Abirateron. This drug proved to be successful in treating patients with prostate cancer. Adding Abiraterone to hormone therapy at the start of treatment for prostate cancer was found to improve survival rates by 37%.
Recently there has been a focus on cellular therapy trials. This involves human cells being harvested from the patient, modyfing the cells then returning them back to the patient. This then repairs damaged tissue and/or cells. The first patient started their treatment on West Wing Clinical Research Centre in February 2019 and had a complete response, meaning their cancer is no longer detectable.
Thomas, pictured left, benefited from a cellular therapy trial.
Due to the success of this treatment, the Royal Marsden became accredited as a cellular therapy site in the UK in 2019. One of the few accredited cellular therapy sites in the UK. Clinical trials at the West Wing are helping to develop more efficient and effective treatment methods. They also allow patients more treatment options and access to new trial drugs alongside their standard chemotherapy option. With your support we can continue to invest in research and treatment for cancer.