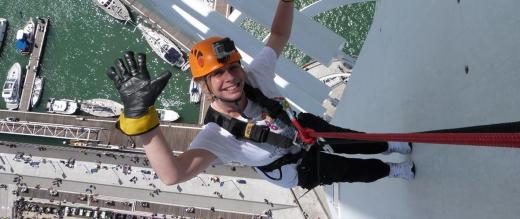 Emirates Spinnaker Tower Abseil
Take on an exciting abseil challenge and help ensure our expert nurses, doctors and research teams can provide patients with the very best care and develop life-saving treatments that are used across the UK and around the world.
Event details
Fundraising target
£200.00
Fancy it?
Register today to take part in the Emirates Spinnaker Tower Abseil
The Emirates Spinnaker Tower is an iconic building overlooking Portsmouth Harbour, the city and Solent. If you take on this challenge you'll enjoy the most breathtaking views as you abseil down 100m to base. 
It's not for the faint hearted but you won't regret it one bit - sign up today!